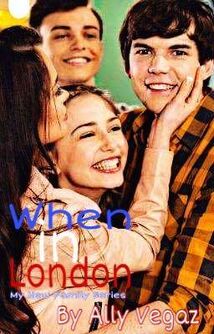 After High School Senior Hanna catches her college boyfriend cheating on her, she falls into a deep whole and starts hooking up with her best friend's ex Jake.
That changes when her other best friend Phoebe returns home with her boyfriend and Jake suddenly develops feelings for his best friend's girlfriend.
Will they figure things out before it's too late?
Bethan Wright as Hanna Mishoff
Sophie Simnett as Phoebe Lewis
Thomas Doherty as Jake Abrahams
Luke Newton as Jonah Harrison
Georgia Lock as Poppy Lewis
Marcus Butler as Holbrook Butler