Avalon Conte is a character in the My New Family Series. She is the daughter of Elle Conte and a part of the Conte Family.
Background
Personality
Physical Appearance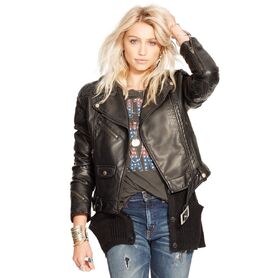 As a child Avalon was a little princessy and girly, but when she was older she dyed her natural blond hair plantinum blond and her clothing and make up became edgy, darker and a little more revealing.
She has green eyes.
Biography
Strengths and Weaknesses
Strengths
Weaknesses
Relationships
Family
Romantic
Friends
Enemies
Name
The name Avalon is a girl's name of Celtic origin meaning "island of apples"
The surname Conti derives from the word "Conte," which is itself derived from the Latin comes "comitis," which literally means companion and was then defined as a servant in the retinue of a king or emperor. The term "count" had already become defined as a high-ranking dignitary by the Middle Ages.
Trivia
Community content is available under
CC-BY-SA
unless otherwise noted.